The National Safe Boating Council (NSBC), a national catalyst for recreational boating safety, is pleased to announce the board of directors for 2023-2024. The NSBC membership accepted the board's vote for the following officers at the General Membership Meeting on September 19, in Denver, Colorado in conjunction with the National Association of State Boating Law Administrators' Annual Conference.
Chair: Alan Dennison, BoatU.S. Foundation
Immediate Past Chair: Robert Newsome, National Marine Manufacturers Association
Vice Chair: Grant Brown, Colorado Parks and Wildlife
Treasurer: Elena Yearly, EMY Consulting
Secretary: David Broadbent, American Boat & Yacht Council
Member-At-Large: Stacey Brown, Virginia Department of Wildlife Resources
Member-At-Large: Scott Johnson, Intelligent Leadership Executive Coaching
Per the bylaws, the NSBC Board of Directors Chair may appoint a member-at-large. Dennison appointed Chad Tokowicz, government relations manager at the Marine Retailers Association of the Americas in November 2023.
The NSBC fosters a boating safety culture by uniting the boating community, building alliances, providing resources, empowering our partners, and influencing and strengthening programming and messaging to recreational boaters. The board and staff will implement the NSBC's 2020-2024 Strategic Plan, which supports the U.S. Coast Guard's National Recreational Boating Safety Program in their mission to ensure the public has a safe, secure, and enjoyable recreational boating experience.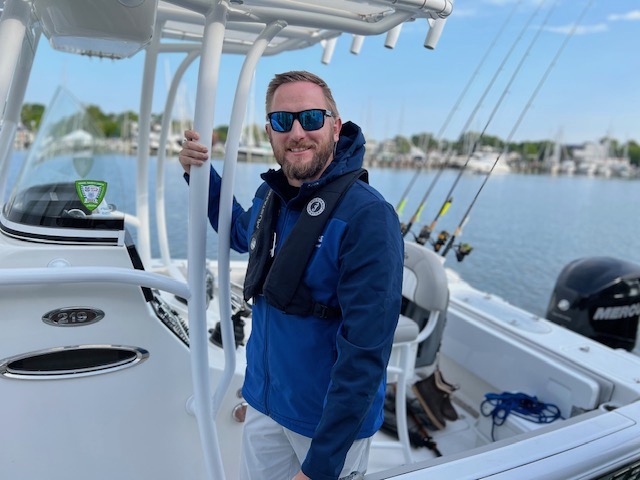 Alan Dennison of BoatU.S. Foundation is the incoming board chair for the NSBC.