Skipper Club
Powerboat training for teens ages 13-19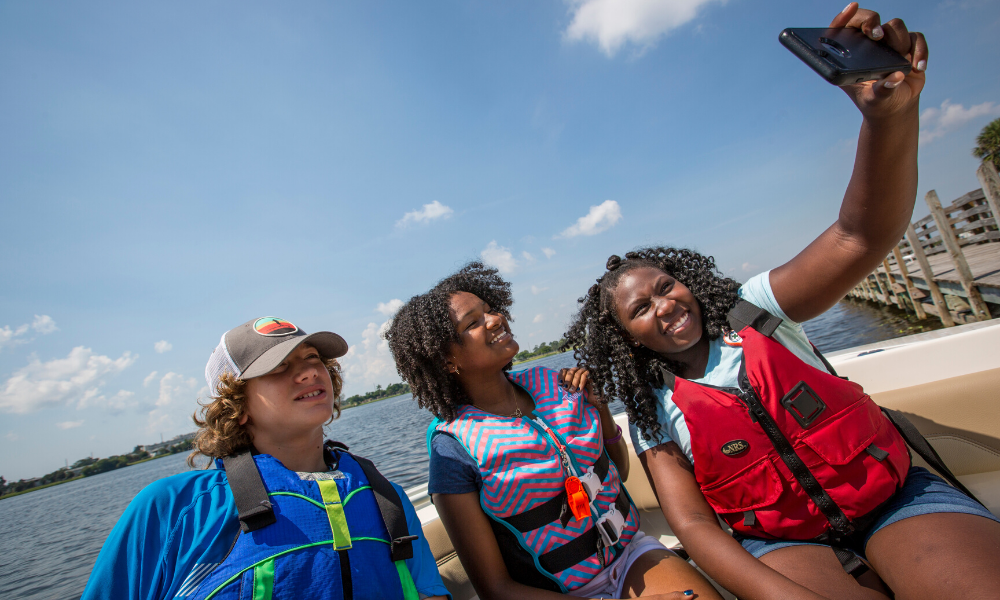 Training for the Next Generation
The National Safe Boating Council's Skipper Club™ is for ages 13-19 interested in learning on-water powerboating skills and maneuvers. In partnership with the U.S. Coast Guard, Skipper Club is focused on teaching teens valuable safe boating lessons and preparing the next generation of safe boaters. During the on-water course, teens will be led through a step-by-step progression focusing on terminology, equipment, steering straight, stopping, turns up to 180-degree, docking, ferrying, avoidance turns, person overboard and retrieval. NSBC Certified Instructors implement the course using the NSBC's Boat Control On-Water Training Curriculum. Local partners implement the course in partnership with the NSBC. Skipper Club is produced under a grant from the Sports Fish Restoration and Boating Trust Fund, administered by the U.S. Coast Guard. Reference to any specific commercial product, process, or service, or the use of any trade, firm or corporation name is for the information and convenience of the public, and does not constitute endorsement, recommendation, or favoring by the U.S. Coast Guard.
Student-Instructor Ratio

4:1
Course Schedule
Each of the four course modules is approximately 3 hours long, but time length may vary depending on the age and boating experience of the student. One module to be taught per day.
Vessel
Single engine boat
Notes
*This course can only be taught by a NSBC Certified Instructor.
*Students qualify for a certificate of completion after demonstrating the skills in each course.
*This is NOT a certification program.
Course Verification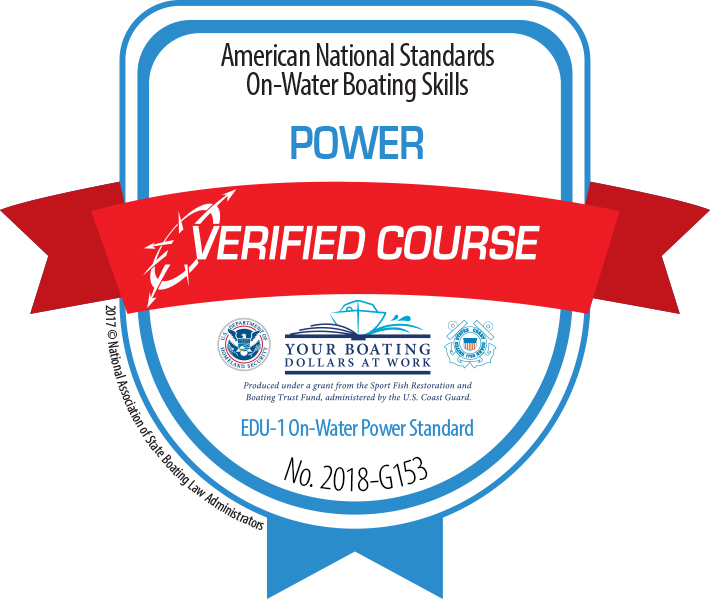 The content of this course conforms to the American National Standard for on-water skills as verified through an independent third-party assessment process. It is imperative that the curriculum is adhered to; there can be no modifications or variations as that would change the course verification. 
Recognized by the American National Standards Institute as American National Standards, the On-Water Power, On-Water Sailing, and On-Water Human-Propelled standards identify fundamental skills that entry level recreational boat operators should be able to demonstrate after receiving instruction. More information about these standards can be found at www.abycinc.org or www.usnows.org.
Course Availability
Eligibility
Prior to taking the course, students ages 13-19 are required to complete a NASBLA-approved online boating safety course as well as meet the legal requirements of the state where the course is being held.
Interested Course Providers
Please review the Skipper Club™ Provider Kit.